Episode 001–"Boomer Reinvention: How to Create Your Dream Career Over 50"–by John Tarnoff
Over the course of my 40 year career (prior to becoming a career coach), I have been fired 39% of the time.
John Tarnoff: In any other field, this might be a questionable thing to brag about, but as an entertainment executive and film producer for much of the past 40 years, this is business-as-usual in a very tumultuous, fast-paced industry. Ironically, changing jobs regularly has prepared me very well for the 21st century workplace – a challenging environment for baby boomers who are in many cases looking to pivot to second act or "encore" careers.  Many of us have spent our entire careers with just one or two companies, and to be marginalized at work, or to get "downsized" as we are rounding the bend towards retirement (or what we had hoped would be retirement…) feels like a low blow.
The Boomer Reinvention® System grows out of my experience turning setbacks into successes in Hollywood, but is also guided by my studies in psychology that led to earning my MA, and enabling my own career reinvention from film production to a second act in education and career coaching.
In school, I was fascinated by the intersection of business and creativity.  Starting my career as a literary agent, I became a film studio production executive in the '80s, working for companies including Warner Bros, Columbia, and MGM, supervising movies that now only Boomers remember:  DINER, THE YEAR OF LIVING DANGEROUSLY, and PINK FLOYD THE WALL (among others).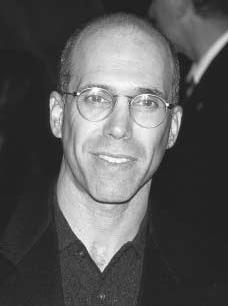 Jeffrey KatzenbergCo-Founder DreamWorks SKG
The objective of John Tarnoff's workforce development program at DreamWorks Animation was to seed the next generation of creative talent for the Studio. As the head of the program, John was instrumental to its success during a time of significant growth at the company."
When the bubble burst, and my company with it, I went back to school to earn a MA in Spiritual Psychology and reinvented myself as an educator and career coach, returning to entertainment to found and manage DreamWorks Animation's university outreach, onboarding and creative innovation training program.  Since leaving DreamWorks in 2009, I have been co-running the Entertainment Industry Management graduate program for Carnegie Mellon University in Los Angeles.
In 2012, I launched the Boomer Reinvention® career coaching program to support late career baby boomers looking to start sustainable second act or encore careers beyond traditional retirement. To learn more about the methodology, read my book, "Boomer Reinvention: How to Create Your Dream Career after 50 " (Reinvention Press, Los Angeles 2017).